When the announcement came that our company trip would be a two-day whirlwind adventure to Penang, Malaysia, the office buzzed with anticipatory excitement. Little did we know, we were embarking on a thrilling journey that would give us more than just a break from the grind. Our destination - the culture-infused, gastronomic haven of Penang with its stunning Penang Hill, and the adrenaline-pumping Penang Escape Park!
As we set foot in Penang, it was as if we had stepped into a vibrant painting. The city's stunning juxtaposition of the old and the new, the natural and the man-made, instantly stole our hearts. The colorful colonial buildings standing guard over the city's modern hustle and bustle hinted at its rich historical tapestry.
Our first day was dedicated to an exploration of the city's tantalizing treasures. Starting with the legendary street food, we feasted on Penang's Cendol, Assam Laksa and Char Kway Teow, each bite setting off a riot of flavors.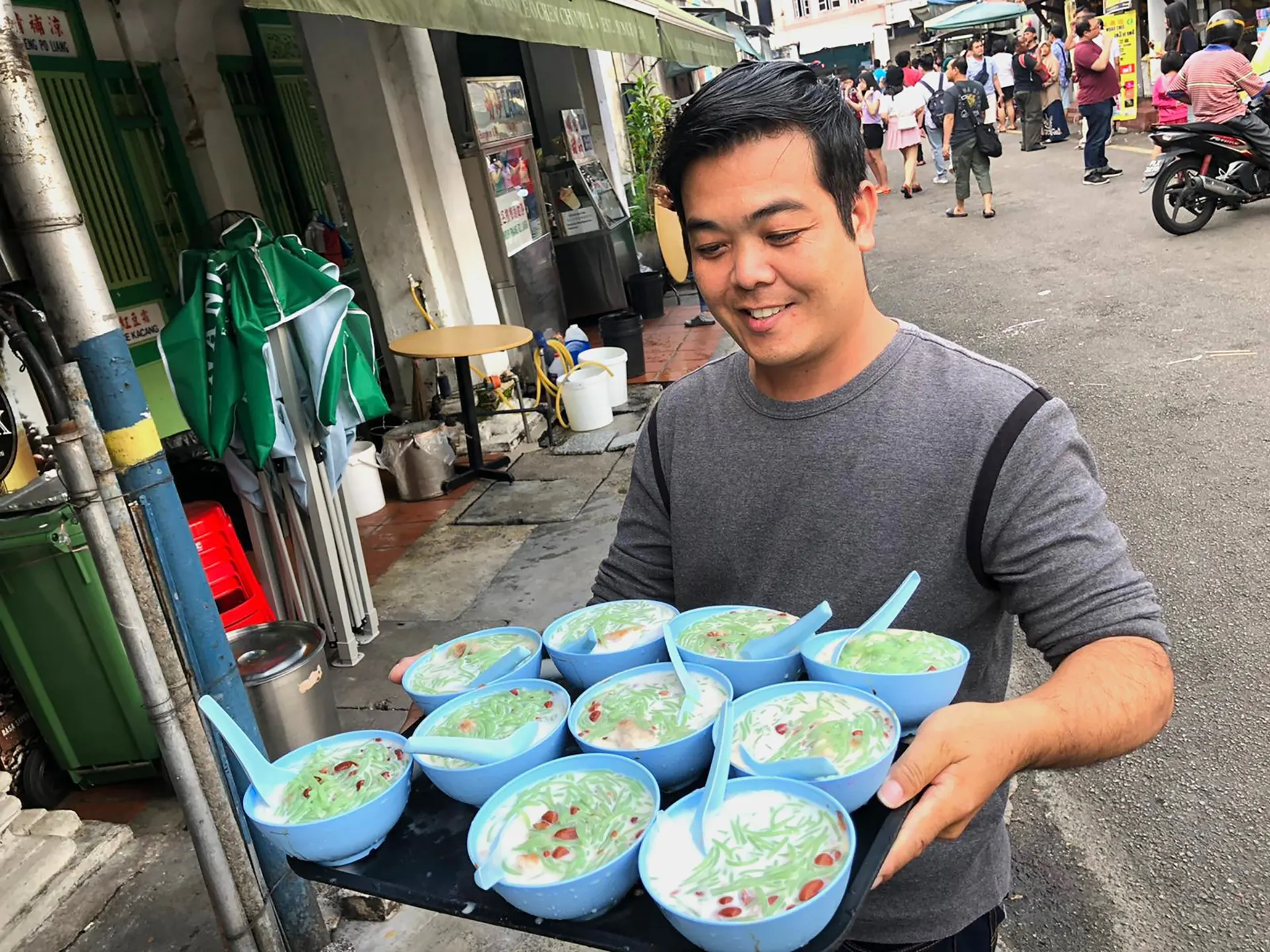 As the day eased into evening, it was time for the pièce de résistance – Penang Hill. As we rode up in the funicular, the cityscape receding below, we couldn't help but marvel at the breathtaking beauty that unfolded. The panoramic views from the top, coupled with the refreshing hilltop breeze, felt like nature's own stress buster. The mesmerizing sight of the city illuminated in the dusk was something straight out of a postcard and etched into our memories forever.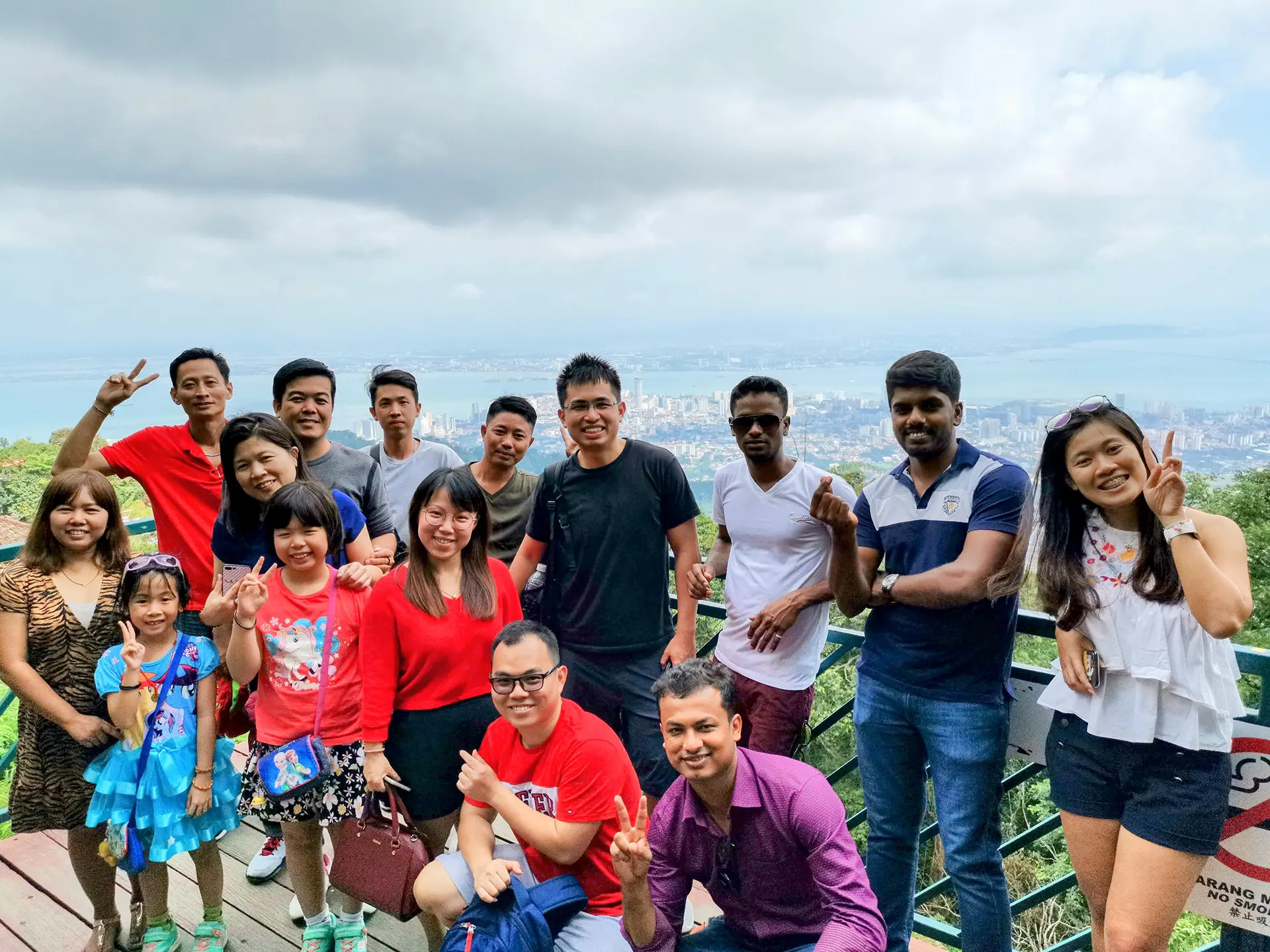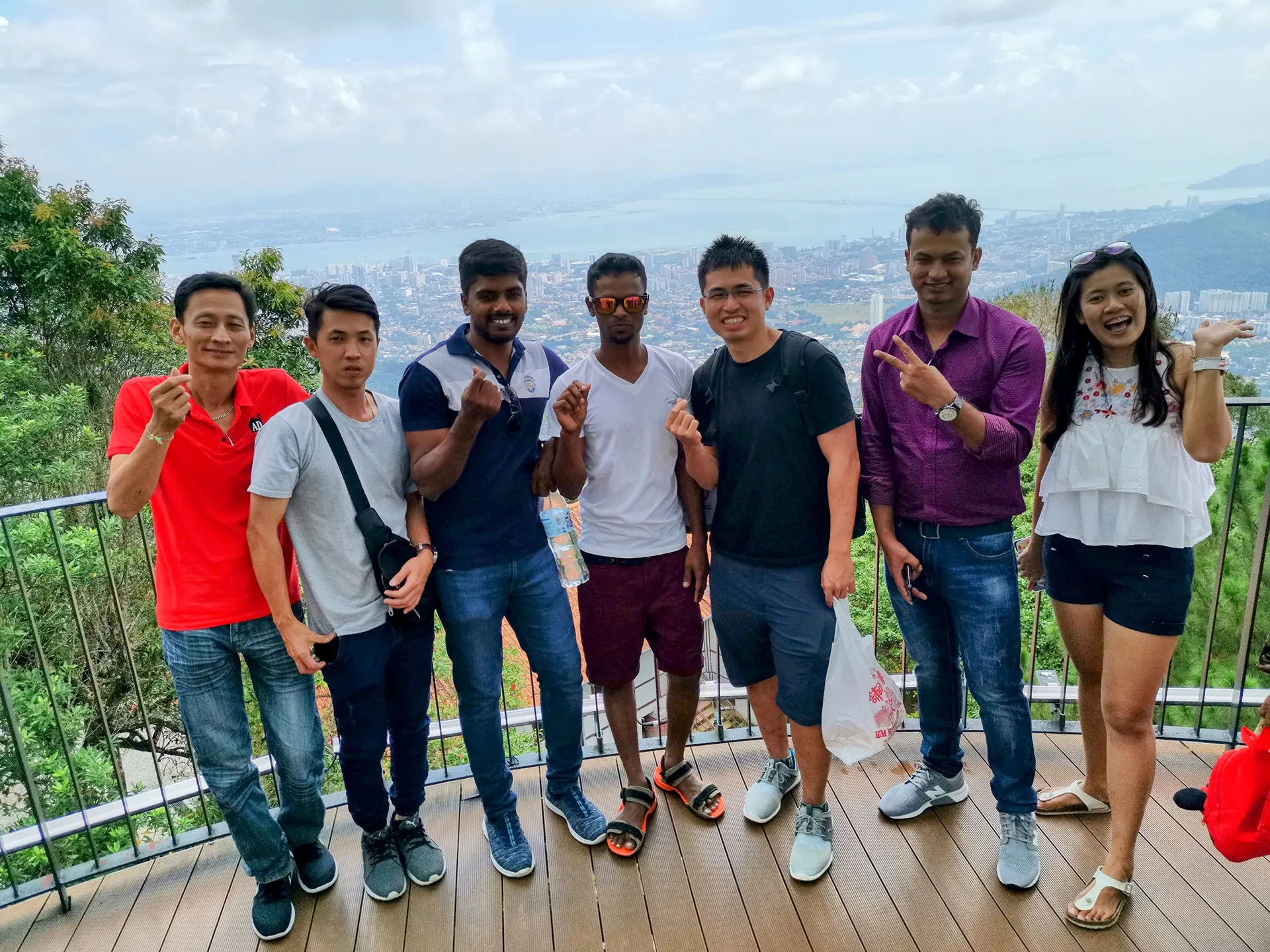 Day two was all about unleashing our inner thrill-seekers at the Penang Escape Park. Tucked in Penang's verdant rainforest, the park promised a day of exhilarating fun. From ziplines that had us soaring above the treetops to obstacle courses that tested our mettle, every moment was packed with adrenaline-fueled fun. The infectious laughter and cheers as we cheered each other on through the park's many challenges brought us closer as a team.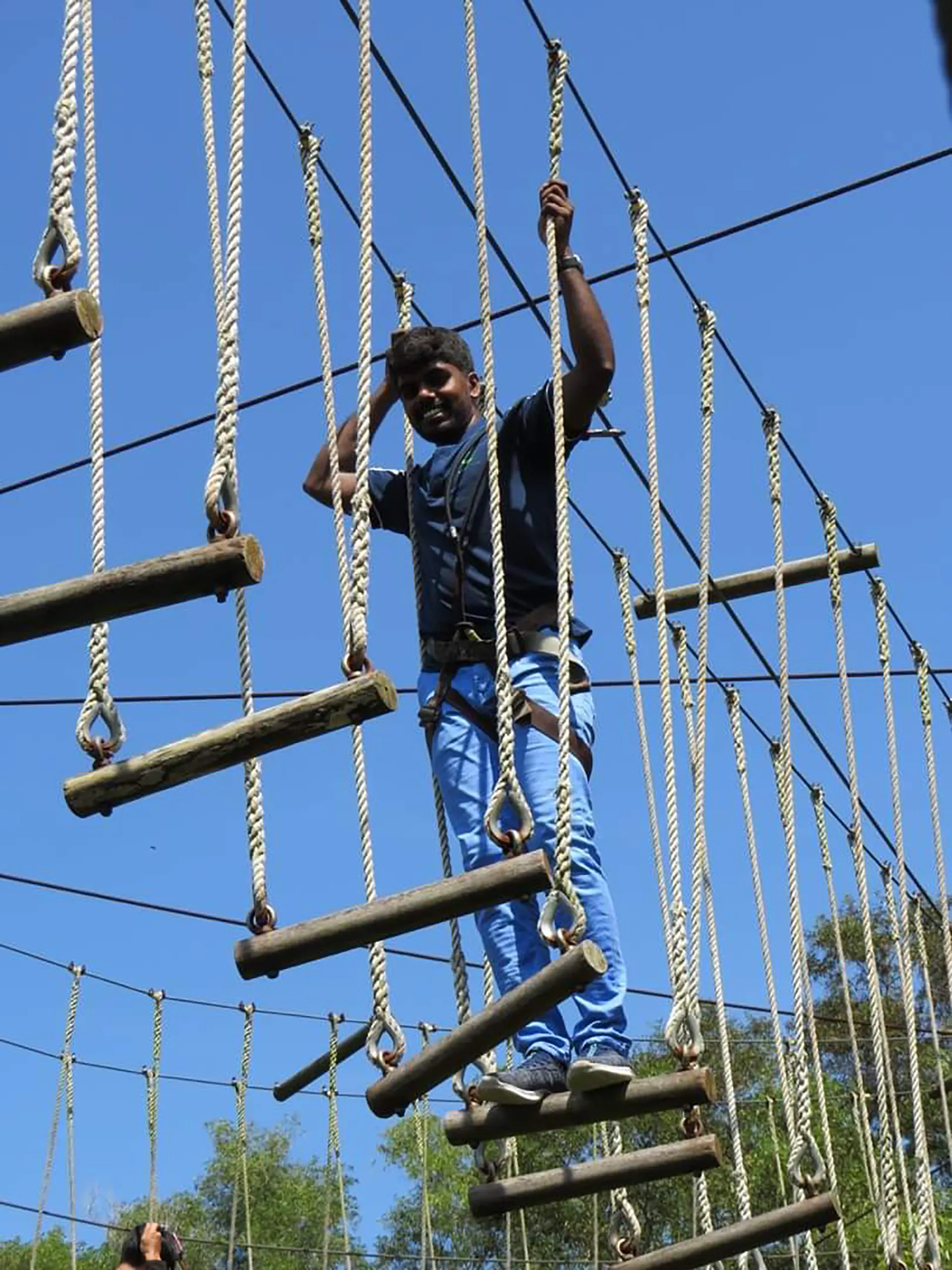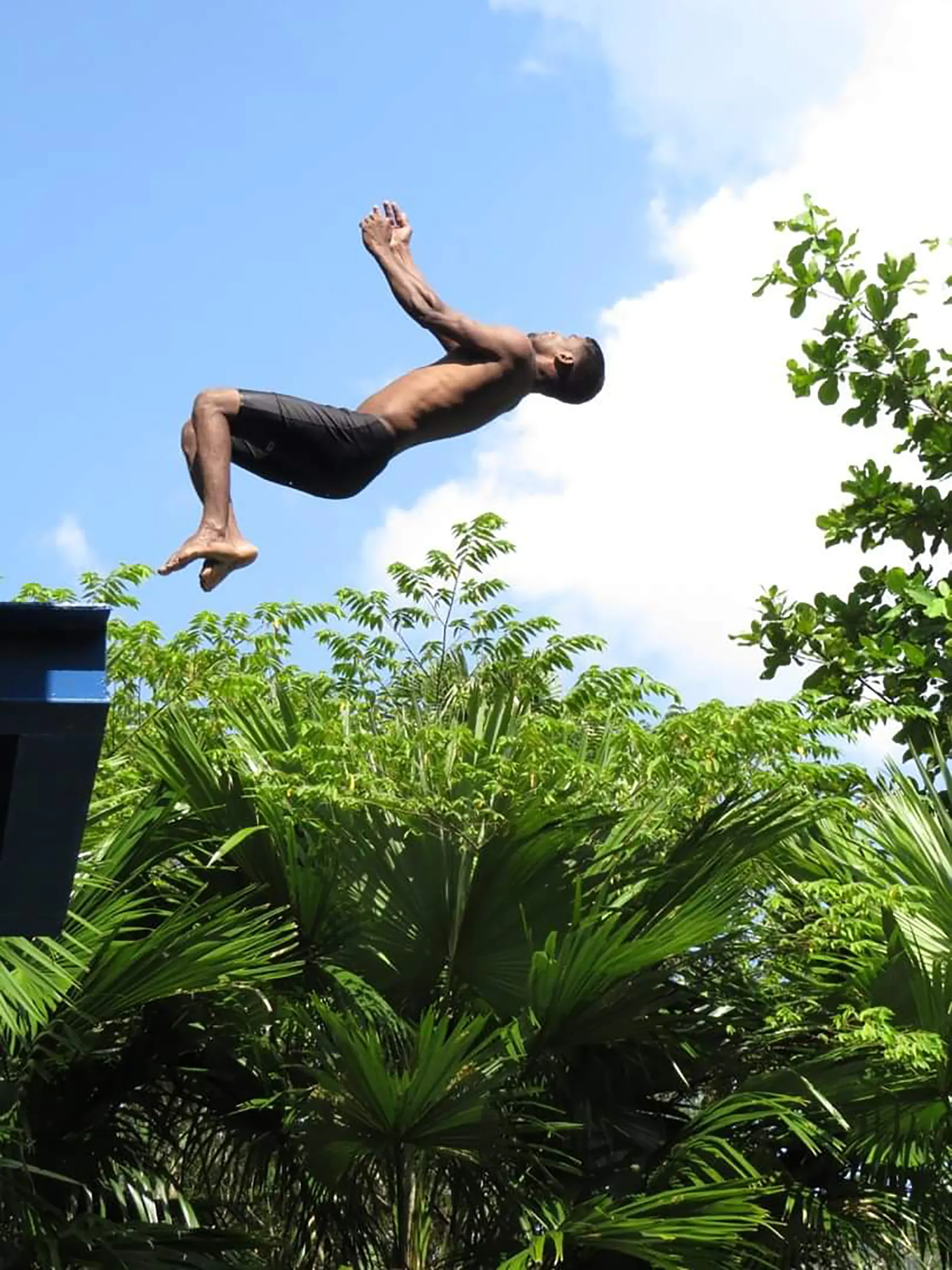 As our trip neared its end, we found ourselves changed. The adventures we had, the culture we experienced, and the camaraderie we developed along the way were far more valuable than any souvenir. Our corporate getaway to Penang wasn't just a vacation; it was a thrilling, team-building escapade that deepened our bonds and left us eager for the next adventure.
In the end, our two-day sojourn to Penang, with its sensory delights of food, the enchanting Penang Hill, and the wild thrills of Penang Escape Park, turned out to be more than just a getaway. It was an enriching experience that blended fun with team bonding, leaving us recharged, united, and ready to take on the world. Here's to more adventures together!